Starting his musical journey as an underground rapper that used to perform in Hongdae, now Zico is known worldwide. Starting as an underground rapper to the CEO of his own label, this is what Zico career journey is like.
Zico Profile:
Name : Woo Jiho
Birthdate : September 14, 1992
Agency : KOZ entertainmentt
Debut : 2011
Crew : Fanxychild
Instagram : @woozico0914
Woo Ji-ho or mainly known as Zico is an all-rounder artist that can rap, sing, produce songs, write songs, and is also a CEO of his own label, KOZ Entertainment.
Zico Profile | Career start with Block B
Before debuting with Block B, Zico profile started his career with a duo named Harmonics with his member from Block B, Park Kyung. In 2011, he finally debuted as Block B by Seven Seasons agency. His members in Block B are P.O, Taeil, B-Bomb, Jaehyo, U-Kwon, Park Kyung.
Zico majored in Vocal Performance at Seoul Music High School. After high school, he studied at Dong-Ah Institute of Media and Arts University and graduated in 2015.
Zico Profile | Beginning of Solo Activities
Prior made solo debut, Zico is part of a hiphop crew Buckwilds and Do'Main. He made his solo debut in 2014 with the song Tough Cookie featuring Don Mills. He is also actively performed with other hip hop artists like Dynamic Duo, Dok2, The Quiett, and Simon Dominic.
Zico Profile: Show Me The Money Producer
In May of the same year, Zico became the producer for Show Me the Money season 4 with Paloalto. He made Mino from WINNER become the runner up of this season. Songs he made for SMTM4 became a hot sensation like Turtle Ship, moneyflow, Okey Dokey, and Fear.
Zico became the producer for Show Me the Money 6 with DEAN , the show aired starting June 30th. Songs Zico and DEAN produced were Yozm Gang, Where You At, and Red Sun. He brought Hangzoo from Rhythm Power as the winner for this season. Zico and DEAN producer stage got 4 million views until now, still the biggest viewers number in SMTM producer stage.
ZIco profile | Chart ruling song
He finally released his first EP Gallery with the title track Eureka featuring Zion.T that top music charts. the other songs in this album are VENI VIDI VICI, Pride and Prejudice, Boys and Girls, Predator, and Tell Me Yes or No. Zico performed songs from this album on the producer stage of SMTM 4.
One of the song that top the charts for Zico is a single featuring IU Soulmate. The song received a lot of love and already got 33 million plays on Spotify.
Zico Profile | Producer Zico
Have 139 songs under his name. Not only produce song for himself and Block B, Zico also produce songs number of artist: Kim SeJeong of Gugudan Flower Road, Penomeco LIE, Hwasa of Mamamoo Kidding, and many more.
Beside producing, Zico also participated in making songs for Taeyang in his solo album White Night and Wanna One's Triple Position unit Kangaroo. Also a great lyricist hime, Zico write lyrics for PSY Luv IT.
Zico Profile | Fanxychild Crew
In November 2016, Zico released a single BERMUDA TRIANGLE with Dean and Crush that topped the music charts. They performed this song in MAMA 2016 when Zico won the Best Male Artist.
In July 2017, he made his second EP TELEVISION that included She's a Baby, Genius (Behind the Scene), Artist, ANTI, and FANXY CHILD. The song FANXY CHILD featuring Dean, Crush, and Penomeco became popular for its fun and catchy feeling.
In August 2019, They officially made the single Y and held two concerts in Seoul. The concert tickets were all sold out.
Zico Profile : Part Ways with Seven Seasons, Start KOZ Entertainment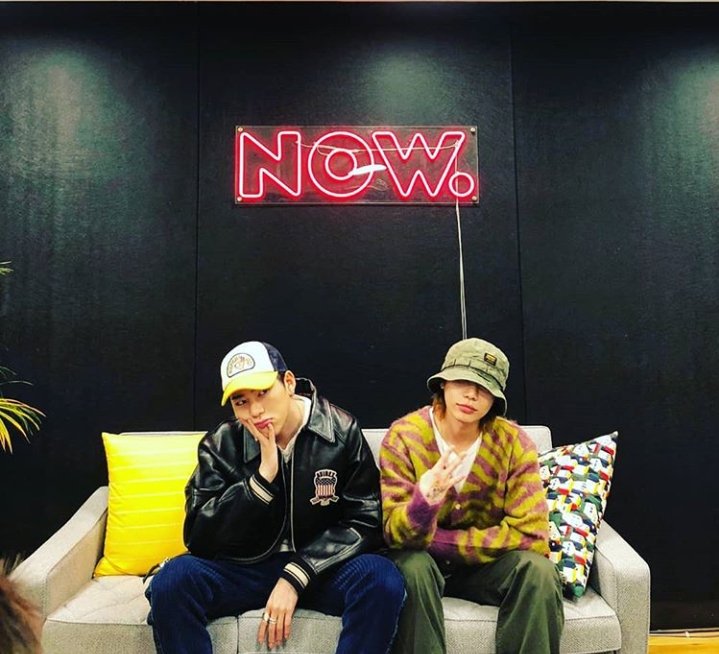 In November 2018, he officially parted ways with Seven Seasons and didn't renew his contract with the agency. Meanwhile, the other Block B members renewed their contract.
In the beginning of 2019, he established his own label, KOZ (King of Zungle) Entertainment for his own career and to help other artists. In 2020, Big Hit Entertainment acquired the company and now KOZ Entertainment is a part of HYBE Labels. The artist who is now signed with KOZ Entertainment is Dvwn.
Zico Profile | Any Song Viral Sensation
2020 is the year when Zico released the song Any Song. This song became a huge hit on TikTok after he made a dance challenge for this song. This song started the Korean dance challenge on TikTok and created TikTok's popularity in Korea. The music video for Any Song has got 95 million views. Even the audio he posted on YouTube already got 33 million views.
Numbers of people and celebrities joined this dance challenge. One of the celebrities that created the challenge with Zico was MAMAMOO Hwasa. They did the challenge in a matching formal outfit and nailed the challenge perfectly. Zico friends like Mino, Chungha, WOODZ also joined the challenge.
Zico Profile Random Box and Serve on the military
In the middle of 2020, he released his third EP named Random Box with the title song Summer Hate featuring Rain. This song is about his hate for summer and the way he wanted to escape from the hot weather. Zico also made the dance challenge for this song on TikTok.
After releasing Random Box, on July 21st he announced that he will serve for the military starting from July 30th as a public service worker. Now, he is still serving in the military and is scheduled to be discharged on August 2nd 2020. Even though he is in the military, he is still releasing songs. He was featured in Epik High Rosario in 2021 with CL. This song is the title song for Epik High is Here Part.1.
When looking at his discography, you can see there are so many songs he made and featured. From idol groups until drama OST, he placed himself as a great rapper-songwriter-producer. He made various types of songs and all of them are masterpieces. Among all of the songs he made, which one is your favorite? Tell us!
Zico profile will keep being updated as his long career will continue flourish. Look forward to it!