Yerin Baek Love, Yerin is released on September 10th 2021. The album contains 6 songs including Whenever, Antifreeze, Go Back, Why Me?, Limit, A Walk. The song Whenever and A Walk are her songs that she posted only on her SoundCloud. The rest four songs are cover songs from The Black Skirts, Nell, Lee Young Hoon and Kio.
Yerin Baek Love, Yerin Full album audio
Gifts are usually wrapped in wrapping paper or put in a recyclable paper bag. The words contained in the album' title are purely my personal feelings, and in the end, I don't know what the gift recipient will feel when he opens the packaging layer by layer. As I sang these songs again, I tried to compile everything I felt, and I hope it will be delivered well.
Yerin Baek Love, Yerin tracklist
Whenever
Antifreeze (Original the Black Skirts)
Let's Go Back (Original Lee Young Hoon)
Why? Me? (Original Kio)
Limit (Original NELL)
A Walk
Yerin Baek Love, Yerin physical album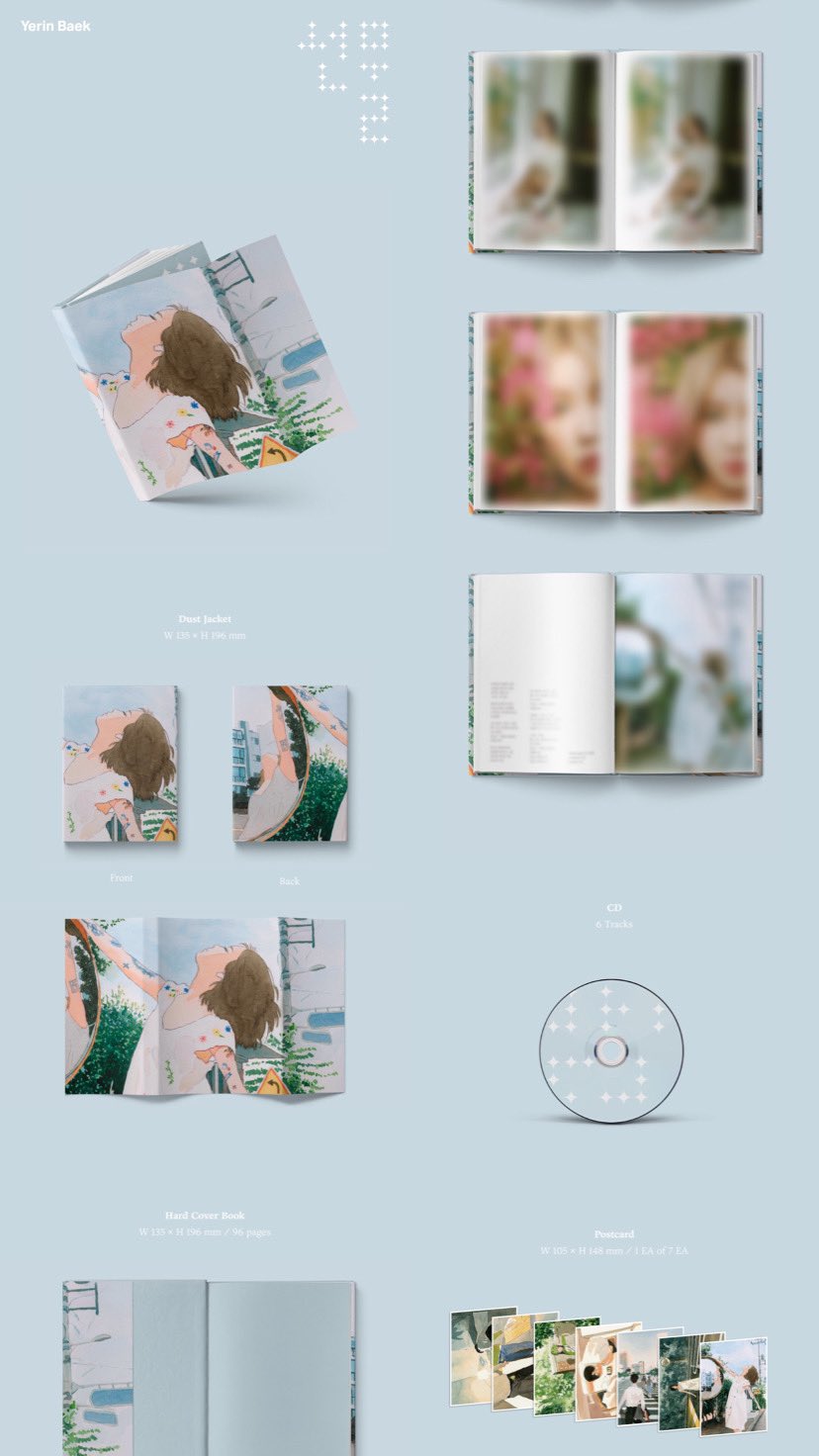 This album also has a physical release that you can buy online. The physical album includes a dust jacket, hardcover, booklet, and a random postcard. It will be available for pre-order for 1 month from September 6th on Korean online record stores.
Yerin Baek Profile
Yerin Baek or Baek Ye-rin is a South Korean singer and songwriter who debuted in a group named 15& with Jamie. She is actively releasing music as a solo artist and as a singer for the band The Volunteers. She also sings for drama OSTs. One of her OST songs is Here I Am Again for the Korean drama "Crash Landing on You". She found her own label Blue Vinyl in 2019 and released her first double album titled Every letter I send you.  One year after her first album, she released tellusaboutyourself album on December 10th 2020. Love, Yerin is her third EP that was released in 2021. 

Listen to Yerin Baek Love, Yerin Spotify and Apple Music