In the first quarter of 2020, Rapper pH-1 from H1GHR Music gave us a late Christmas gift, or maybe we can say it's a New Year gift since the release date of the song weren't too far from NYE, by releasing a single pH-1 Nerdy Love. Having Yerin Baek as a featuring for his song, Nerdy Love tells us stories about a man who can't handle his insecurities regarding his own relationship. Well, I guess I'm not the only one who curious about how he faced his own unnecessary thoughts and insecurities.
pH-1 Nerdy Love story Don't think too much. Just don't.
Do you guys ever feel that you're not good enough for someone? Or do you guys ever feel that your lover deserves someone better than you? Well, certainly you guys were not alone. pH-1 together with Yerin Baek shows us that it's a common problem that happened to a lot of people out there. I wanna show you a passionate and fiery love but I don't really have much, I'm not that manly and I'm sure sometimes you want a cool real man. Those pH-1 Nerdy Love lyrics … Right on the feels.
But really, such feelings should be removed as soon as possible. Like really, what's the point of thinking things beyond our capacity? Overthinking is okay sometimes, that's normal, we're just humans after all. Instead of thinking unnecessary things and weighed ourselves with unnecessary thoughts, things will be much better if we talk it out.
Because like the wise man said Things that you worry about never happen. Similar to what Yerin Baek said on her lyrics That's not what love is, stupid. If you can't stop being you, I'll just be a nerd for you too, you know I'm happy seeing you be yourself. Well, I'm pretty sure his worries and insecurities washed away instantly right after those lines.
Produced by Mokyo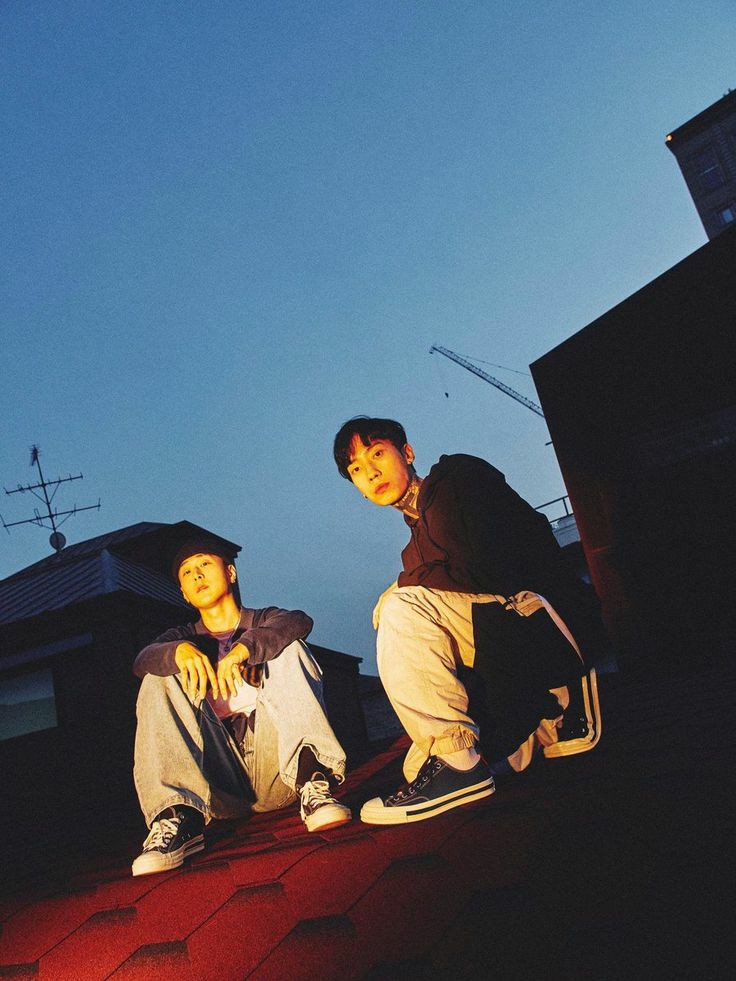 Behind those meaningful and relatable lyrics performed by both pH-1 and Yerin Baek, there's Mokyo, the man behind these beautiful and catchy beats that formed the song together. 3 of them showed us a perfect teamwork in order to finish the song neatly. On a radio show, pH-1 shows us his skills on singing Nerdy Love live. As expected from a talented musician, he finished the song with no difficulties.
pH-1 Nerdy Love feat Yerin Baek LIVE at Roommate Search Seoul
On his recent concert called Roommate Search in Seoul, pH-1 sang Nerdy Love live together with Yerin Baek. Despite having to sing the song live, they both showed no signs of difficulties when they performed on the stage, instead they showed the audience a delightful and impressive performance where the audience able to sing along harmoniously. They successfully delivered their feelings and emotions perfectly to the audience through their performance.
Animated Music Video of pH-1 Nerdy Love Created by Tezo Don Lee
Nerdy Love music video was perfectly made by Tezo Don Lee, an Artist that created a lot of beautiful art. In this music video, the animation perfectly and accurately showed things that were happening in the lyrics, between the man and the woman. Both the animation and the lyrics perfectly goes well together, an enjoyable music video for us to see in order to feel a lil bit nostalgic feeling, even though it's been only a year since the released of this song.
pH-1 Nerdy Love feat Yerin Baek Tracklist & Credits:
pH-1 Nerdy Love single consists of only 1 track. Here's the detailed information about who's behind Nerdy Love.
1. Nerdy Love
Performed by pH-1, Yerin Baek
Music: Mokyo, Jetti, Sungjoon Park, CëS
Mixed by Cheongmoo Lee
Mastered by Namwoo Kwon at 821 Sound
MV: Tezo Don Lee
A&R: Jimin Yoon
pH-1 Profile
Park Jun-won, widely known with the stage name pH-1 is a Korean-American rapper signed under Jay Park and Cha Cha Malone label, H1GHRMusic. pH-1 gained public attention after his appearance on the seventh season of Show Me the Money. He later finished on the top 6 of the competition.
Throughout his career, pH-1 has released a lot of quality music such as Homebody, Like Me and his latest release, 365&7 which he collaborated with JAMIE.
Perfect Time to Listen to pH-1 Nerdy Love?
Actually this song were too good, feels like every moment is the right moment to listen to this song. But actually, this song will perfectly fit every time you're in love and you think that you're not good enough for your lover. When your head filled with unnecessary thoughts that made yourself uneasy. Everytime you feel that way, always remember that I'm happy that you're you.
Stream now! pH-1 Nerdy Love available on various music platforms such as Spotify, Apple Music, Melon Music and more.