Nafla Natural high is his answer for everyone who has been missing Nafla for too long. And finally, after 10 months Nafla the boombap rapper is finally back in the game. On August 31th 2021, Nafla released his third project, an album titled Natural High with 13 tracks included in the album. This will be the first album Nafla released after signing with Ravi's label, Groovl1n.
Nafla Natural High
Similar to his name, natural flavor, the name of the album is Natural High. Nafla used a more funky concept for the album design and visuals. Unlike the RnB album in u n u Part 1 and Part 2, Nafla is coming back with his boombap and red hair which we have been missing. The songs in this album are mobb tang, karma, run!, NA to the izzo, shine freestyle, today also, highskool, ride or die, sip slow, blur, dreamin', and paris and Tokyo.
Songs in the album are put in a perfect order which encourage you to listen to it from beginning until the end. There are not only strong boombap songs, but there are also some slower songs in the end. So, it prefers to listen based on the track order. All the songs are now available on all streaming platforms.
Nafla Run! feat Justhis for the title track
The title track for the Nafla Natural High is run! featuring JUSTHIS. He also released a music video for run! that was posted on Groovl1n YouTube channel on August 31th. JUSTHIS also appeared on the music video with Nafla.
Nafla Run! feat Justhis lyric video
Nafla Run! credit
Composed by nafla, JUSTHIS, HD BL4CK
Lyrics by nafla, JUSTHIS
Arranged by HD BL4CK
mastered by Colin Leonard at SING Mastering

Nafla Natural High Physical Album and Merchandise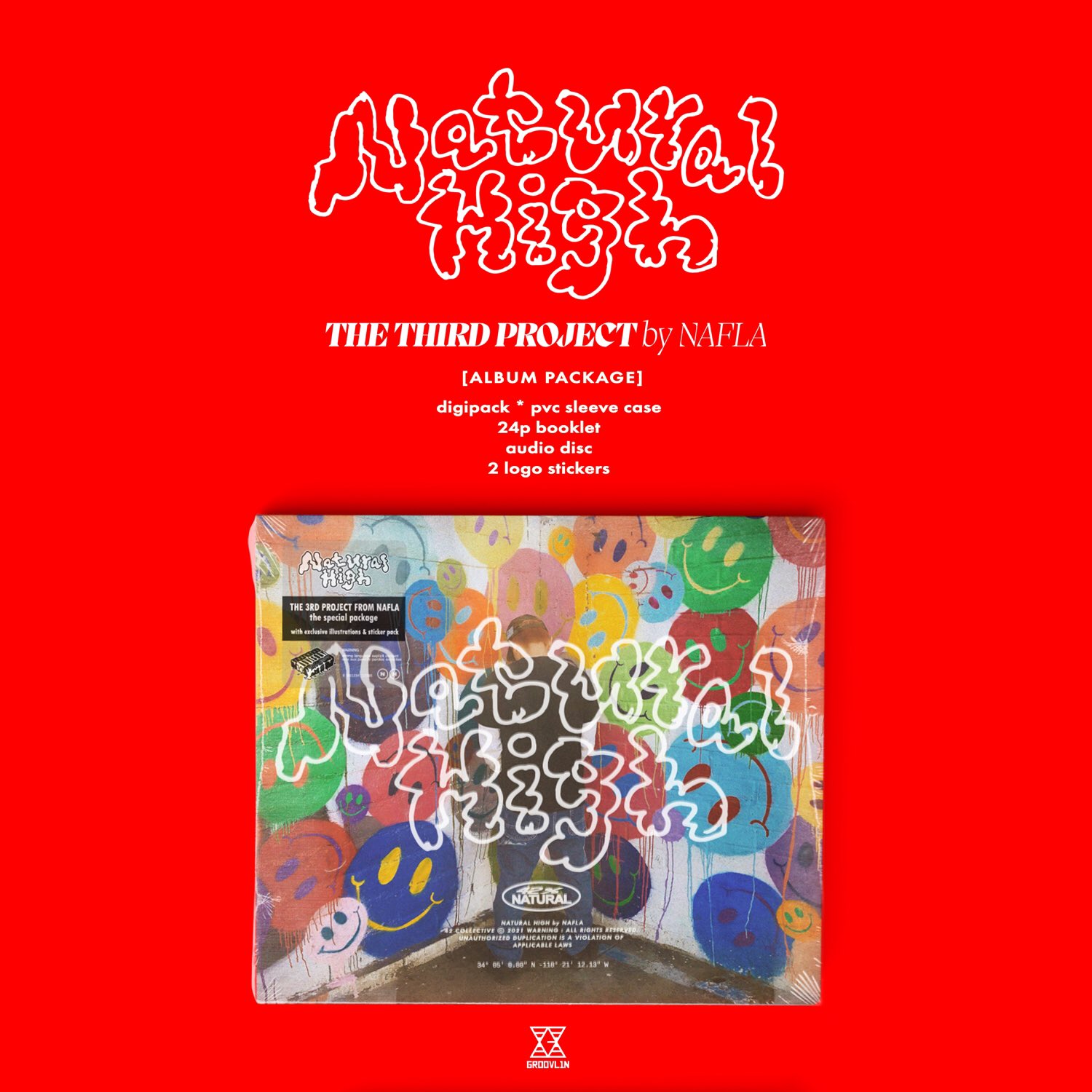 For this comeback, Nafla is releasing a physical album and limited merchandise. Besides the physical album, he made keychains and t-shirts with the same acid smiley that are available from September 1th until September 13rd. The merchandise can be bought online through various online store.
Nafla Profile
Nafla (Choi Seok-bae) is a Korean-American rapper who won Show Me the Money season 777. He is known for his boom bap rap that he showed in the song Wu. He used to actively release songs in his Soundcloud account. Not only rap, Nafla is also excellent at singing. He has two RnB albums that he released in 2020. In 2021, he signed under Ravi Groovl1n label and became the fourth artist in the label.
Listen to Nafla Natural High Spotify and Apple Music