Bring it Sing It Contest winner Hayoung release the single C.A.Y.A. Bring It Sing It is a music contest co-hosted by Universal Music and Crocs Korea. Held in August, the contest concept were to lyricize Crocs Korea slogan 'Come as You Are' using the beat produced by Universal Music R&B singer SAAY.
Bring It Sing IT Contest poster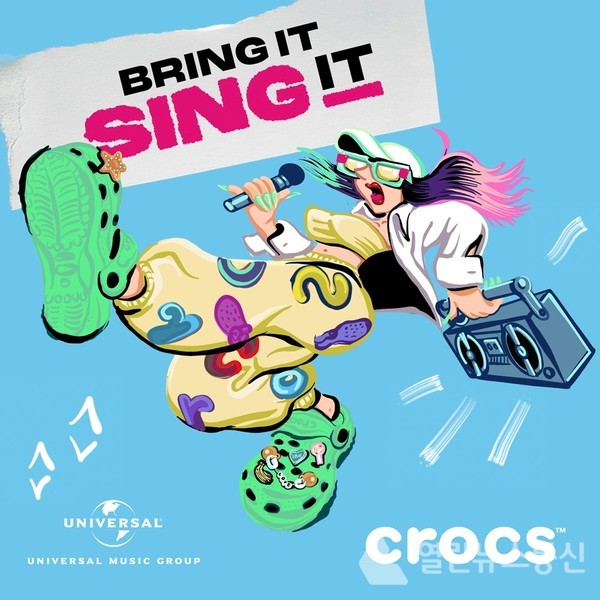 This contest, is a collaboration between Universal Music and Crocs in Korea. Designed to collaborate music and fashion to be consumed in a different way. In addition, Universal Music's singer-songwriter SAAY participated in the production and presented a the beat that appropriately mixes hip-hop and pop to match the feeling of 'Bring It Sing It'. Contest participants can complete their own story, written and recorded based on the beat available and create their own unique world.
Audio
Guide version of Bring It Sing It Contest by SAAY
Hayoung C.A.Y.A Credits
Lyrics by : SAAY, Hayoung
Composed by : SAAY, DEEZ, YUNSU
Arranged by: DEEZ, YUNSU
Music Producer: SAAY
Vocal Directed by SAAY
Vocals: SAAY, Hayoung
Chorus: SAAY
All Programming by DEEZ, YUNSU
Music Production by SOULTRiii
Recorded by Seungjun Lee from Tone Studio
Mix & Mastered by Daesung Kim from Tone Studio
Listen to Hayoung C.A.Y.A produced by SAAY on Spotify & Youtube Music
Head admin of @dailykhhrnb on Twitter, Instagram & Website
If you have any inquiries you can DM me on Twitter @Tang__kira or e-mail me bintangkira@gmail.com