MBC will broadcast their new reality-survival program "Game of Blood" on November 1 at 10.30 PM KST. It is a real survival game in which players who participated in the game compete for money by engaging in psychological warfare to become the last one.
The first lineup of players includes former professional baseball player Jung Geun-woo, oriental medicine doctor Choi Yeon-Seung, travel creator Park Jae-il, medical student Huh Joon-young, and muscle mania triple winner Song Seo-hyun, five-player rapper Queen Wasabi, UDT dex, art student Lee Na-young, police officer Lee Tae-Kyun, and announcer Park Ji-min were revealed.
Game of Blood Teaser
Rapper Queen Wasabi, known for her spicy taste in the hip-hop world, leads the coalition politics with unexpectedly strategic plans after her relentless honesty as a weapon and bright and free-spirited appearance. "I want to raise money to fully invest in my music," she said, expressing her motivation to support the "Blood Game" and hoping the viewers are looking forward to her performance.
Game of Blood 1st Episode teaser
Corresponding to the first lineup, the second lineup of "Game of Blood" players boasting colorful specifications has been unveiled, raising expectations for the main broadcast of how a total of 10 players will survive the game and take the "Thrones of Blood."
Game of Blood, which will heat up Monday night with secret conspiracy, betrayal, and fierce resourcefulness of a total of 10 players, will premiere on November 1, 2021, at 10.30 PM KST, and will also be available on the online video service platform Wavve.
Game of Blood MC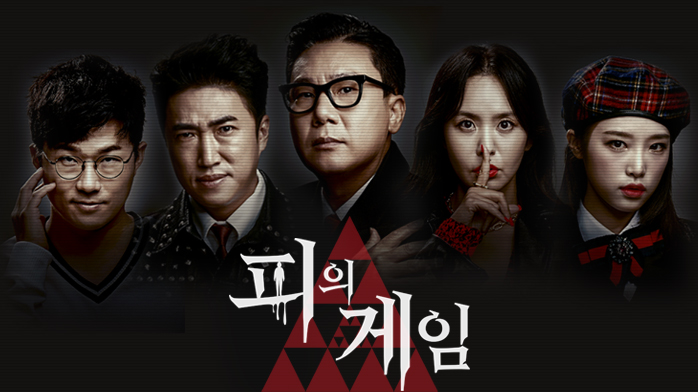 The MC of Game of Blood will be: Lee Sangmin, Choi Yena Jang Dongmin, Syuka & Park Ji Yoon.
Queen Wa$abii Profile
Queen Wa$abii is a South Korean singer, rapper, and DJ who made her debut in 2019 with the tune Look At My!, which she co-wrote with Purple Bitch. She spent a year learning hip-hop in New York while studying abroad. Prior to becoming a rapper, she worked part-time at an adult store, according to "Jessi Showterview." "Queen Wa$abii" was chosen by Kim So Hee as her stage moniker because she likes to spice things up and it also sounds sweet
So far, Queen Wa$abii has worked with musicians including Tommy Strate and Loopy. She also collaborated with Ash-B on a freestyle session. According to an interview, Queen Wa$abii focuses on addictive flow and harsh words when writing lyrics.
Source: 1